SEADS of Love: Local garden center employing adults with special needs
When Vince Lovenduski retired from his job in 2019, he knew one thing, he wasn't done working. He loved Johnstown and wanted to give back to the community alongside his wife, Shelly Lovenduski. There was one cause very near to their hearts. As their younger son was turning 18, they started to realize the many roadblocks to employment for adults with special needs. They had also been involved with Special Olympics, and saw that other parents struggled with this too. They decided they wanted to be a part of the solution.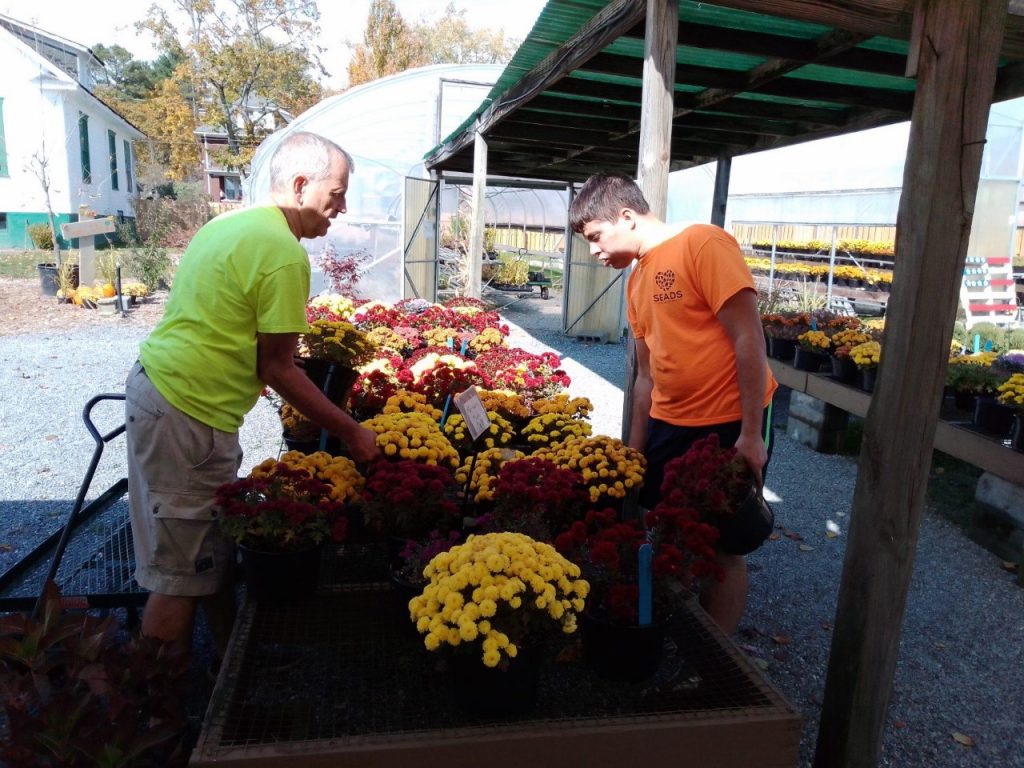 Everything clicked one day when when Vince was driving in his car and heard mention of another farm in New York that was employing adults with disabilities. Shelly and Vince went to visit and we're so amazed by the work being done. They instantly knew this was their calling. The couple bought and re-opened a local nursery in Johnstown with a mission to employ and train people with disabilities of any kind. This not-for-profit business is called SEADS of Love which stands for Sustainable Employment for Adults. "We didn't expect to take on so much, but here we are and we're excited to be able to work alongside people who want to contribute. We want to help them experience pride in work and a sense of purpose," says Vince Lovenduski. The Lovenduskis currently employ eight special needs workers. They will also be supported by their son Bradon Lovenduski. A fund has been set up through Community Foundation of the Alleghenies. To donate visit cfalleghenies.org/cfa-funds/seads-of-love-fund. To learn more about SEADS of Love, visit seadsgardencenter.com or stop by the nursery.
ABOUT STARTUP ALLEGHENIES

Startup Alleghenies is on a mission to bring greater economic vitality to the region by creating an ecosystem for success that recruits and supports entrepreneurs. Launched in June 2017 by the Southern Alleghenies Planning and Development Commission (SAP&DC), Startup Alleghenies entrepreneurs are mentored by coaches who provide 360 support to help them navigate a vast network of partners at economic development groups, private organizations, investors and universities–all working together to bring talent, new businesses, and jobs to the region.
KEEP IN TOUCH.
HELP SPREAD THE WORD.
Whether you're starting a business or just thinking about it, a member of the media, an investor, or someone who cares about our region, learn more about what's going on to revitalize our region's reputation as a startupzone. Sign up to receive the latest insider information.
Our Entrepreneurs
Click on an entrepreneur to learn more:
STARTUP ALLEGHENIES FACTS AND FIGURES AT A GLANCE

Startup Alleghenies is celebrated its second year in April 2019. Here are the highlights about our 635 enrolled and active Startup Alleghenies entrepreneurs in Bedford, Blair, Cambria, Fulton, Huntingdon and Somerset Counties.
What kind of business are they creating?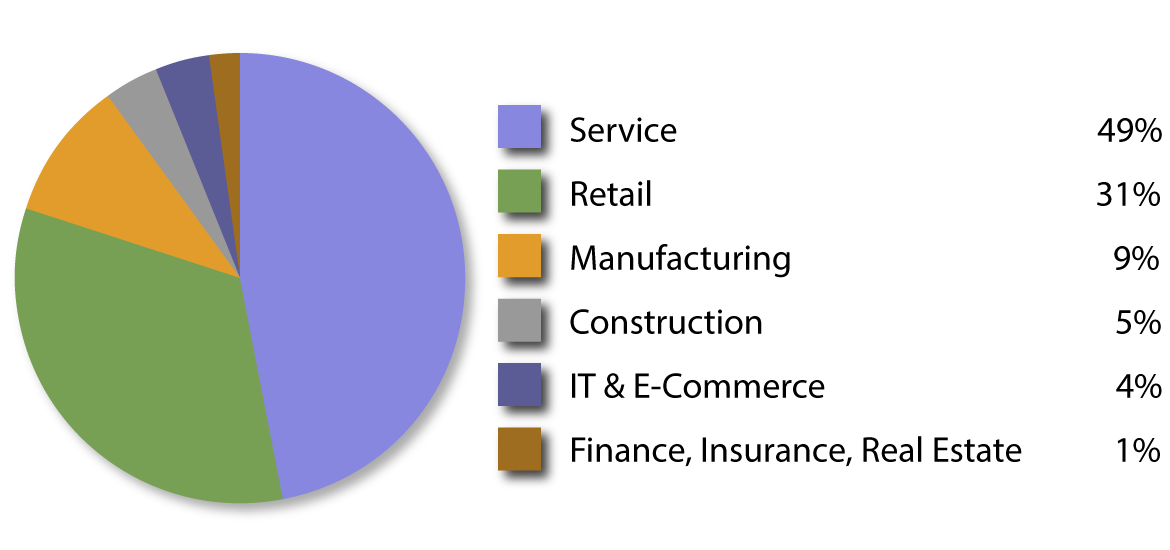 Where are the entrepreneurs coming from?