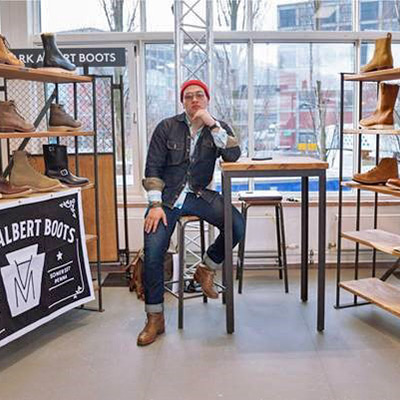 Mark Albert Barbera, Founder of Mark Albert Boots and Mark Albert Supply
The great-grandson of an Italian cobbler who immigrated to Somerset, Mark Barbera was in the sixth grade when he began customizing shoes for himself and his friends. In high school, he taught himself the art of leather restoration.
As a college student he was looking for high quality, fashionable and affordable Chelsea boots. When he couldn't find them, the young entrepreneur decided to make them himself. So, he launched a kick starter campaign that generated 152% of what he needed to launch Mark Albert Boots in September 2017.
Leather runs in my blood, and I am incredibly proud that the same craftsmanship that my own Nonno used in his shop is being passed down into every pair of Mark Albert Boots, which are made right here by 54 American workers at the Abilene Boot Company in Somerset.
Mark Albert Boots have earned a reputation for quality, versatility and affordability. The Goodyear welt construction allows the boot to be re-soled, a rare feature in shoes today – but not for the penny-wise grandson of an artisan Italian cobbler.
In addition to Mark Albert's website, www.markalbertboots.com, you can shop at his new store, Mark Albert Supply in Uptown Somerset (link), or at select stores around the country such as Manready Mercantile, Huckberry (where you'll find some exclusive styles), LE &Chalk, Club Never, James Dant, Ace Rivington and O.N.S. Clothing.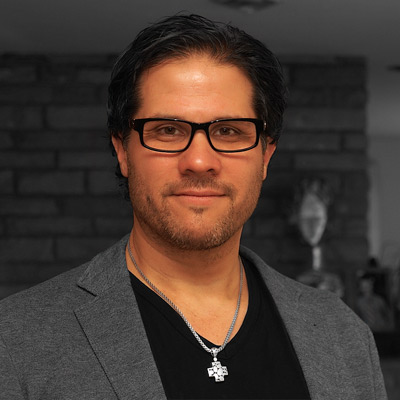 Dave Luciew, Founder of WRIVO, LLC
Dave Luciew has an unrelenting passion for the production and delivery of the highest quality products.
I always believed that Innovation and excellence are requirements for being competitive in the global marketplace."  It wasn't too long ago that Johnstown was know for making the best steel in the world.  "I would love to help johnstown become known for making some of the very best products."  Luciew said.
The Johnstown native, who combines creativity and exceptional technical expertise with an entrepreneurial mindset, has won numerous awards and had his work featured in Animation Magazine, CG Society, 3D Artist Magazine and influential industry websites.  One of the products he helped develop for CTC earned the prestigious 2008 PA Technology Product of the Year.
Luciew currently works full time for Concurrent technologies Corporation , developing 3D interactive products for augmented reality and virtual reality.  In his "spare time", Luciew also runs a tech startup WRIVO, LLC that creates ground breaking products to improve the world we live in.  Every project is evaluated from Luciew' unique design, art and technology point of view.
Case in point, A few years ago, Luciew underwent wrist surgery due to repetitive stress caused by the long hours he spends on his computer.  The recovery process led to the development of Wrivo, LLC's first physical product – a reinvention of wrist support called "Wristocat – Hand's Best Friend".
Designed to help others prevent repetitive strain injury, Wristocat uses magnetic levitation to support your hand, enabling "cat-like movement" as you type, gesture, mouse-click or play games.  Unlike stationary pads, Wristocat actively supports natural movement, absorbing stress and fatigue making it easier, less taxing, and more comfortable to use a computer.
In 2015 Wristocat won PITTchFEST, a contest for entrepreneurs sponsored by Entrepreneurial Alchemy, in conjunction with University of Pittsburgh Johnstown. Contestants pitch their business ideas to a panel of judges with hopes of winning prizes and gaining valuable feedback.
Winning at PITTchFEST gave us early validation that we were on the right track with this product, and the feedback from the judges was invaluable!
Since then, Luciew has secured international patent and trademark protection, raised funds to manufacture the initial version online, as well as from Ben Franklin Technology Partners, to continue developing his product.
He is off to a fast start, having already manufactured and shipped more than 10,000 units to his early adopters.  Dave spent the past year improving the product and working out all of the issued discovered during the crowd funding phase  "People must love our product for it to go viral."
With the aforementioned improvements made, The next step in Luciew's plan is to focus on marketing and sales. He is already an approved QVC vendor and expects to begin making appearances on the retail giant in early 2018.  He is also working with one of the world's leading pro game organizations to develop a high performance version of the Wristocat.
"This is only the beginning and there is no time to sit back until until Wristocat is everywhere – so this is going to be the year that we really go after it," Luciew said.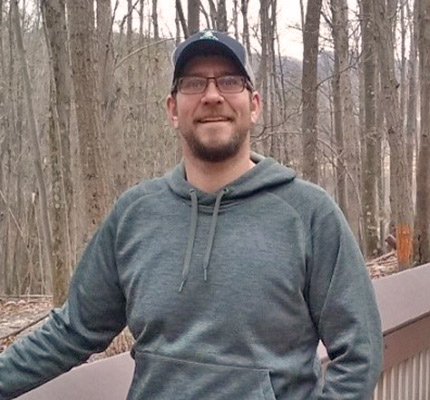 Mike McClusky, President of InnoH2O Solutions, LLC
Mike McCluskey left his job in as a lead engineer for water systems at a contracting firm in Johnstown, to make the leap into the world of the entrepreneur and launch InnoH2O Solutions in Somerset, Pa.
His only safety net – an innovative and timely idea for a water reuse system and his two buddies and fellow entrepreneurs at the firm, Daniel Lieb, engineer manager and David Berkey, production manager.  All three of the partners wanted to remain in the area, and are committed to creating jobs in Somerset.
In fact, McCluskey's stated goal is to enjoy enough immediate growth "to hire 10 to 15 people in the next couple of years."
Jerry Hudson, portfolio manager at Ben Franklin Technology Partners (link) agrees that entrepreneurs like McCluskey, Lieb and Berkey will generate the next wave of job creation in the region.
Ben Franklin, an initiative that invests in technology-based startups and small manufacturers, provided $75,000 in funding, enabling InnoH2O to accelerate faster than they could have on their own.
InnoH2O specializes in membrane-based mechanical filtration technologies that have applications, not only for laundry or shower water reuse, but also industrial waste water mitigation and potable water production.  The trio of Somerset-based entrepreneurs also does consulting in mechanical and plastics engineering.
John Russell CEO, EMG Brands
Serial entrepreneur, John Russell, grew up in Tyrone, Pa., Northern Blair County, enjoyed a successful career in the wireless industry in nearby Pittsburgh, but always knew that he'd be a "boomerang" and return home one day.
Russell founded EMG Brands (link) with a vision to revitalize the community he loves through entrepreneurship, realizing it was a "no-brainer" for him to centralize key company back end resources in Tyrone.
His efforts in adaptive reuse of historic buildings also have succeeded in starting a downtown revitalization that he is convinced will help trigger ongoing reinvestment in Blair County, encouraging others to start businesses and create jobs.
Russell says his hometown makes sound business sense for entrepreneurs because of its exceptional lifestyle, the reduced cost of doing business, the connectivity and efficiency of today's technology, the availability of a great workforce, as well as its central location.  Blair County is within four hours of many major cities, including New York and Pittsburgh.
The "adventure" started in 2008 when Russell opened his first Verizon store and discovered his passion for business.  Since then, he's been involved in many successful ventures in addition to
EMG Brands, including as CEO of Green Home Solutions Company and founder of EMG Wireless, LLC, a franchisee of Wireless Zone, a Verizon Wireless Premium Retailer.
Russell also gives back to his community through charitable efforts, such as the annual Wireless Zone's Back to School Backpack Giveaway to help kids get a great start for the school year.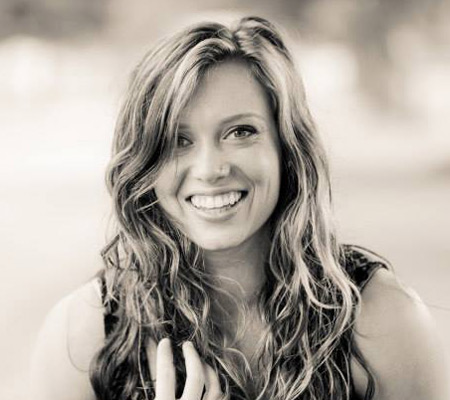 Sarah Vogel, Owner of The Clay Cup
Sarah Vogel, is passionate about art, coffee, bringing people together and revitalizing historic downtown Altoona. The Bellwood, Pa., native managed to do it all when she pursued a dream she's had since high school and opened her own coffee shop, The Clay Cup in Spring 2017.
When she left college, where she was studying mechanical engineering, Sara realized entrepreneurship was her true calling. She also believed that combining coffee + art would provide a unique community building opportunity.
Before opening the Clay Cup, Sarah had a number of other entrepreneurship successes, including a photography business and co-ownership of a cleaning company.  Then in 2015 she purchased Playtime Pottery, successfully quadrupling that business in record time.
About five years ago, she considered purchasing the historic downtown building where The Clay Cup is located but said at that time "there was no way for me to acquire it."
When Penn State opened its downtown Altoona campus, and other businesses started popping up in the neighborhood, Sarah decided the timing was perfect.  Her business successes, bank financing and assistance from the Altoona-Blair County Development Association combined to help make her dream a reality.
Sarah is always creating. Her favorite mediums are watercolor and clay. Now visitors to The Clay Cup, can enjoy coffee, snacks, some of the best soup on the planet, and participate in a variety of creative classes and events.
Jennifer and Jeremy Shearer, Co-Owners of Press Bistro and Stone Bridge Brewery
Jeremy Shearer isn't from Johnstown, but his wife, Jennifer is. When starting their own restaurant, Press Bistro, the couple aimed to bring something different to her hometown.
Growing up in the area, Jennifer felt the local restaurant scene had more than its fair share of sports bars. They wanted to offer a fine dining experience — American Fusion–but soon discovered they were playing an equally important role in revitalizing the city's central business district.
We firmly believe Johnstown deserves to be more than a page in the history books. It's a great city, with fantastic people, and shouldn't be forgotten about.
Since opening in 2013, Press Bistro has become one of the most popular restaurants in Johnstown.  It's the place to go for residents who want a mid-day coffee, a quick lunch or a dinner complete with a craft beer or cocktail and live jazz or blues music on the weekends.
Jennifer, who oversees Press Bistro's menu, recently garnered national culinary recognition for Johnstown when she won the prestigious General Mills Foodservice's Neighborhood to Nation Recipe Contest with her strawberry cornbread panzanella.
For the Shearers, contributing to the community and helping to revitalize downtown is as much a goal as running a successful business.  That's why they embarked on another venture, Stone Bridge Brewery, just down the street from Press Bistro. Stone Bridge is the first microbrewery in the Johnstown area since Johnstown Brewing Co. Restaurant and Pub shut its doors in 2008.
And with the demand for microbrews growing every day, another success should be on the horizon for the couple and the city they call home.