Social Media Ads Accelerator Program with Rob Z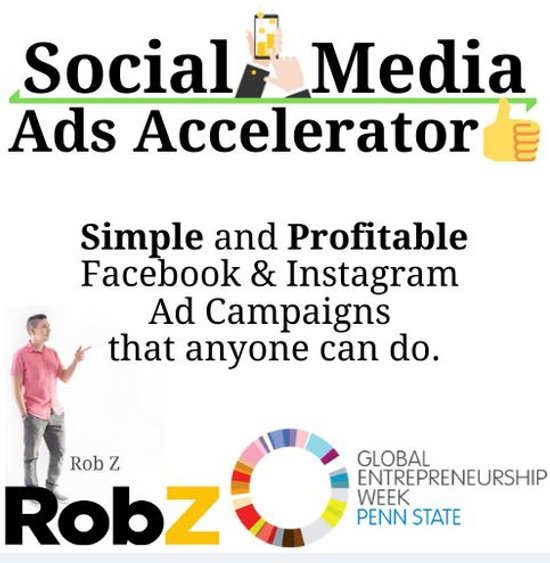 Social Media Ads Accelerator – At this seminar you will learn:
how to get results with your social media content, including video
how to create a results-driven plan and calendar to post content
Learn a simple and profitable Facebook & IG Ads campaign that anyone can do
This will be a Workshop atmosphere, so please bring a computer, phone, or at the least a tablet and a pen.
We will be actively working on what content you can create for your advertising plan.
Registrations are required for this event.  To register, visit: https://centralpatickets.com/events/Social-Media-Ads-Accelerator-11-12-2019
Speaker: Rob Wentz (Rob Z) is a 19 year veteran of the radio industry and hosts a daily show on Mix 94.7 in Altoona called "The Rob Z Show." He is also an internet marketing consultant and manager with a focus on brand personality growth. Rob hosts his own podcast called "Rob Z Radio" and is also the creator, curator, marketer, and editor. Since 2015, he has helped businesses in more than a dozen different industries achieve measurable results using social media to generate leads, attract more customers, and increase revenue.