Startup Alleghenies welcomes entrepreneur coach
[Originally published in the Huntingdon Daily News on July 7th, 2020]
Startup Alleghenies and Huntingdon County Business & Industry (HCBI) are welcoming a new member, Christa McGeary, who will serve as an entrepreneur coach through the program.
McGeary fills the position after former coach Debra Clark who was hired as executive director at HCBI in February.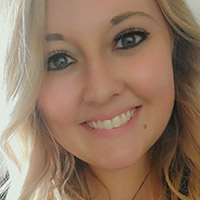 Startup Alleghenies is a free program in central Pennsylvania that assists aspiring entrepreneurs in starting their businesses, providing one-on-one mentorships.
McGeary graduated from Penn State University with a degree in management and marketing, and a minor in entrepreneurship. Then after seven years of owning and operating All American Pizza in Huntingdon, she decided she wanted to help aspiring entrepreneurs.
"I became interested in the position because I had gotten to the spot where I wanted to grow within the entrepreneur position and be able to help people who are looking to help their businesses," she said.
Clark is happy to have her on board.
"We are very pleased to have her join HCBI. Her knowledge and years of experience operating her own business are a huge asset to our team. We've worked with over 50 entrepreneurs since the Startup Alleghenies program began in winter 2018. Christa has already started working with new clients and we are excited to continue watching the program grow in Huntingdon and Fulton counties," she said.
For McGeary, owning a business and the local community go hand in hand. In fact, it is what she finds most satisfying about entrepreneurship.
"The best part of being an entrepreneur for me is being able to contribute to the community and being able to employ people within Huntingdon County," she said.
Startup Alleghenies and HCBI can assist with grant applications, business loans with low interest rates, business coaching, business plan assistance marketing, mentoring and COVID-19 Relief help. Starting a small business is no small matter, and she believes that having an experienced, helping hand can make a big difference.
"Come talk to us so we can help you through the process and make sure everything is done right. We can help with the pain points you're going to experience, and help you through the good and the bad. Everything goes so much faster when you have help with things like getting your business plan together and have someone with experience point you in the right direction," said McGeary.