Constructing Success: An Interview with Chelsea Mihalko
Constructing Success
One woman's story in the construction and remodeling industry
Ahead of the Right Here. Right Now. Thought Leadership Summit on Entrepreneurship event presented by Startup Alleghenies, Women in Business caught up with one of the featured panelists, Chelsea Mihalko Trimbath of Mihalko's General Contracting, to learn more about her career path, industry and advice for other women.
Finding Your Path
Q: Can you explain a little about your career path?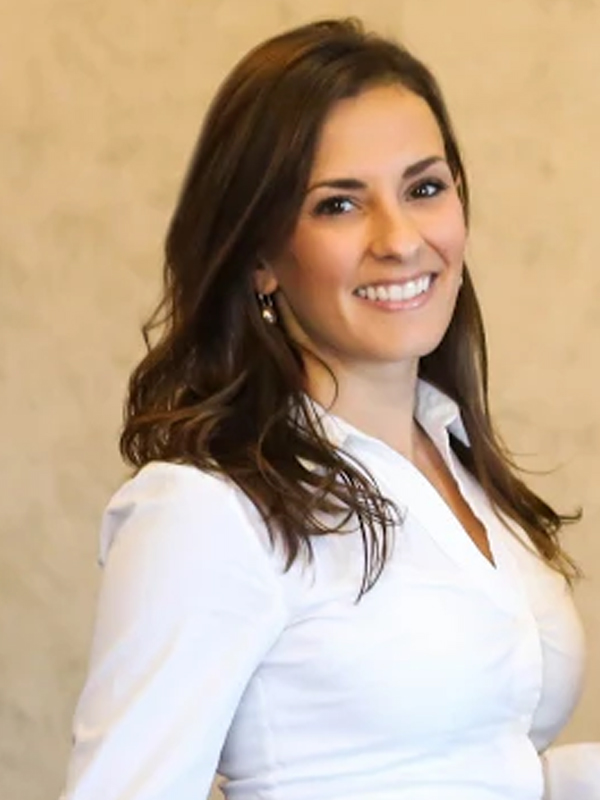 A: I went for my undergrad at Clarion University where I majored in finance and real estate. After graduating, I moved to Pittsburgh and started working for Jones Lang LaSalle, or JLL, as they often go by, which is a commercial real estate firm. I was there for about four years, and during that time I earned my MBA at the University of Pittsburgh. I also met my husband while I was living in Pittsburgh. Once we got married, we moved back to Johnstown, I immediately came into the business, and the rest is history!
Q: What inspired you to get into the business?
A: Well, my dad has several businesses, including construction and restoration, which is where I am now, but he also has a large real estate portfolio that he runs day to day, so that interest was still in the back of my mind.
Growing up, I always came to work with my dad, and, since I was the only child for a long time, where he and my mom would go was where I would go. I remember so many times when I would go into work with him, sit with his secretary and watch everything happen around me. I would go to job sites with him and always enjoyed it.
When my husband and I got married, we discussed it and thought it would be a good idea to come back into the family business because a lot of people don't have that opportunity; their parents don't have their own businesses, so we thought this was a unique opportunity. We wanted to take advantage of it and see if we could grow the business.
Being a Woman in the Business
Q: Would you say your industry is fairly male-dominated? Or is it a pretty equal playing field?
A: It's definitely male-dominated. When you look at shows on TLC and HGTV, you can see that more women are coming into the field as designers, but you still don't see many of them doing as much of the physical work. Mihalko's General Contracting has our foot in two kinds of industries; remodeling is one, but we are also in the restoration industry, which is very large. If you're not in it, you just don't know how large it is. We go to many conferences where there are tens of thousands of people in attendance and that is where I have seen a lot more women. Many of them are the daughter-father kind of teams, like us, where a daughter is coming and taking over for their father. There have been several roundtables and forums have been held to talk about these specific teams.
I don't think these women are having more issues because they are female. If you know what you're talking about and you run a fair business, you gain respect as a leader quickly. Take Maggie Hardy Magerko from 84 Lumber; she took over and did wonders for the business. But you need to be thick-skinned — you learn that right away. You can't come in and be weak, because the industry is so male-dominated, and not only is it male-dominated, it's blue collar, too, which makes a huge difference when compared to white-collar businesses.
Q: Was entering such a male- dominated field ever intimidating?
A: It wasn't intimidating for me. The commercial real estate industry is also very male-dominated, but is more white-collar, and I'm definitely not intimidated by that. If anything, I'm more intimidated by the fact there are certain things I don't know, but that has nothing to do with being a female.
Q: Are there any particular challenges you are currently facing in your career, and what are you doing to meet those challenges?
A: I'm currently facing two particular challenges.
One is that the insurance industry is constantly changing. It can be tough on contractors and tough on people, such as small businesses, to keep up with their standards and what they need and want at all times. Hand in hand with that challenge is we're definitely having trouble with labor. We are having trouble finding tradesmen anymore. This isn't just a Johnstown issues; it's a countrywide issue. People from across the nation — Florida to New York to California — are having trouble finding people who are true craftsmen or are skilled enough to do the work. It's just this generation. People don't want to do this kind of work anymore. They'd rather sit at a computer. One thing that will never change about the construction or restoration industries is robots can't do it; you need people. You're lifting things, you're carrying things up on a roof, and it isn't easy work. Because of this, finding those people has been very difficult.
Q: Over the course of your career, what has been your biggest challenge thus far?
A: I came into this company from a Fortune 500 company where they have everything nailed down; they know how to run a company, they know what really works, what to do, what not to do, the easiest way to do things and the quickest way to do things. When you come into a small business, that isn't necessarily true.
My dad started this company almost 40 years ago. He didn't go to college; he went to trade school. When he started the company, there were no computers, and everything was on paper. Technology has changed significantly in the last 40 years, and when I came on, many people who were at the company had been there since the beginning, but the technology had changed little within the business. Moving those people along with the new technological advances, what the insurance industry was now requiring of us, was definitely difficult. Because I'd previously been at a Fortune 500 company, I was very used to doing everything with top of the line equipment, so to come back to a business that needed to be brought up to that level with people who don't necessarily want to — they've done it one way for a long time and maybe they're stuck in their ways — was very challenging. Pushing people to become more efficient by using new technology was tough, and I was absolutely exhausted by the end of every day; there would be so many questions and so many things people didn't understand because it was so new to them. That was the most challenging part, but, now, you can see the wonders it has worked. Now, we're not only keeping up with the industry, but we're actually ahead of it.
Q: How do you think this labor issue can be remedied? What can others in the industry do to get younger people interested in these kinds of jobs? What is your company doing to attract a newer workforce?
A: We like to go after people coming out of tech schools, but I don't know how to push people into tech schools. They're definitely going to be paid more. People who know how to do plumbing, HVAC or know how to be trim carpenters are going to be making more money because there are less of them. It's simple supply and demand. But I don't know if that is enough to influence them, because it's still hard work. It all depends on how you were raised, what your values are, if you want to do intense labor or if you want to sit at a computer. We also try to go after younger workers who can go in as assistants for the seasoned guys and learn that way.
Q: What do you think are the values and qualities necessary for a woman to be a leader in your industry or business in general?
A: I think the quality needed most is fairness. You see a lot of people favoring others in these companies. Because we're a small company, we are incredibly family oriented. I have a very young family, and there are other young people that work here who also have young families. It's easy to see the importance in spending time with them because you're ultimately working to support them, and you want to give them the most time you can. So, we really push to be fair in the company across the board. I have a soft spot now because I'm a mom, something that has definitely made me a more understanding person, and I try to push that through the organization. But I don't want to come off as weak, either. As someone with that soft spot as a mother, I know I still need to make sure rules are being enforced and certain standards are met, because if not, I'm going to fail. It's like disciplining your child, because if you don't, they may not turn out well. It's the same concept.
Q: How do you manage your work- life balance, and do you have any tips for managing it?
A: Because my husband works part time in the business as well, I sometimes feel like work takes over everything; we talk about it at home and we talk about it at work. We're always talking about it, which can be tough. I guess the work-life balance is when you're at work, you're at work, and when you're at home, you're at home. Get as much done at work as possible so when you get home, you can just be at home. For me, to do that, it's important to plan your day correctly so that when you leave, all your tasks are accomplished and there's no wasting of time. If I'm at work and there's time being wasted, then I just wasted an hour that I could have been with my kids. You have to put it in perspectives like that; it's better that way. A lot of it is understanding what you can do to be mindful of your time.
Q: What advice do you have for women who are looking to get into the construction/remodeling/ restoration industry?
A: Follow your heart and follow your dreams. If it's something that you want to do and you have the passion for — that's not just for women, that's for anybody — go out and do it. Passion is the most important part. If your passion is building cabinets and you know you are going to do everything you can to be the best at building them, you're going to succeed. If you're going to move into running a business, learn from the people who have been at it a while. Starting a company like ours is very difficult simply because of all the hoops you have to jump through to be preferred providers for the insurance companies, so learn from the people who have been in the industry for a while, but don't forget to also bring in fresh perspectives on what can be done to make the industry better.