Ben Franklin's BIG IDEA Contest Gives Budding Entrepreneurs the Chance to Take a Big Step Forward in Launching their Business

Once again, Startup Alleghenies is joining forces with one of our founding partners, Ben Franklin Technology Partners, to provide a financial jumpstart to the region's tech-entrepreneurs, innovators, and small manufacturers who are developing new products, processes, or software applications with the Ben Franklin Technology Partners $50,000 BIG IDEA Contest. The deadline to apply is 5:00 PM on March 16, 2020
You don't need to be a famous inventor or scientist like Ben Franklin to enter. In fact, it's easy to qualify for the contest and even easier to apply. If you are in one of Startup Alleghenies participating counties (Bedford, Blair, Fulton, Cambria, Huntingdon, or Somerset), have not previously received Ben Franklin funding or have more than $1,000,000 in sales revenue, visit www.BigIdea.BenFranklin.org for details and the entry form.
Still not convinced you should apply. Consider some of these benefits. Unlike a traditional Ben Franklin investment, there is no pay back obligation related to the prize money. You'll receive pitch training that will allow you to put your best foot forward with not only the panel of judges, but also with future investors. The PR surrounding the contest and the final pitch night gives you great exposure. Participants are eligible to apply for Ben Franklin's TechCelerator program, a 10-week startup bootcamp that also offers a cash prize of up to $10,000.
Whether you win or not, the BIG IDEA contest is a great way to get your entrepreneurial feet wet in a fun, no risk environment without investing your own capital. For questions about the contest or the applications process, contact Jill Edwards at jilledwards@psu.edu. For more information about Ben Franklin Technology partners, visit www.cnp.benfranklin.org.
Other Startup Alleghenies entrepreneurs have taken home the BIG IDEA prize. Why not you?

FACTS AND FIGURES

Startup Alleghenies is celebrated its second year in April 2019. Here are the highlights about our 451 enrolled and active Startup Alleghenies entrepreneurs in Bedford, Blair, Cambria, Fulton, Huntingdon and Somerset Counties.
What kind of business are they creating?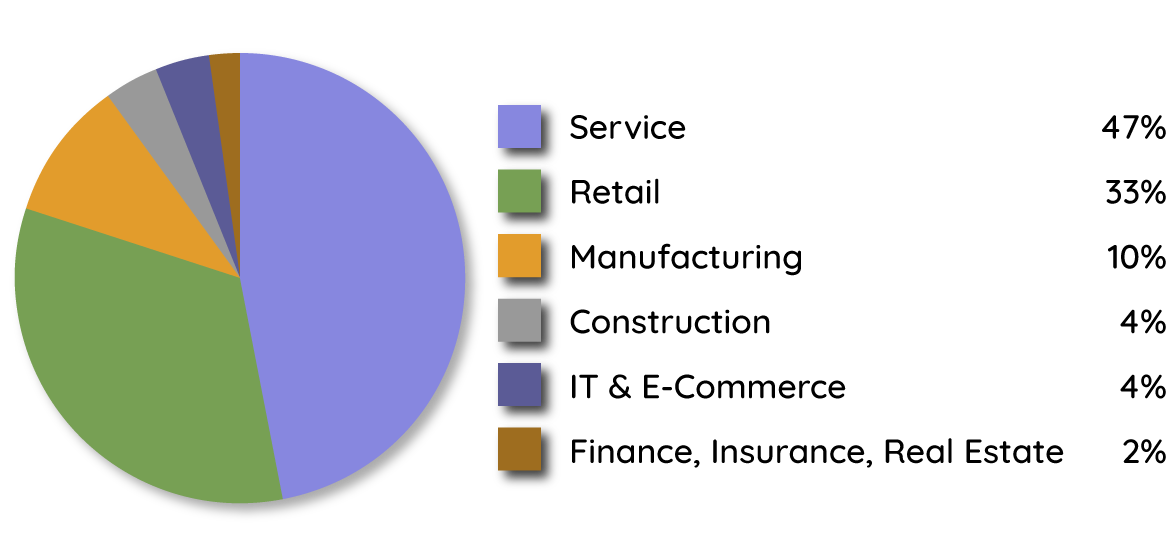 Where are the entrepreneurs coming from?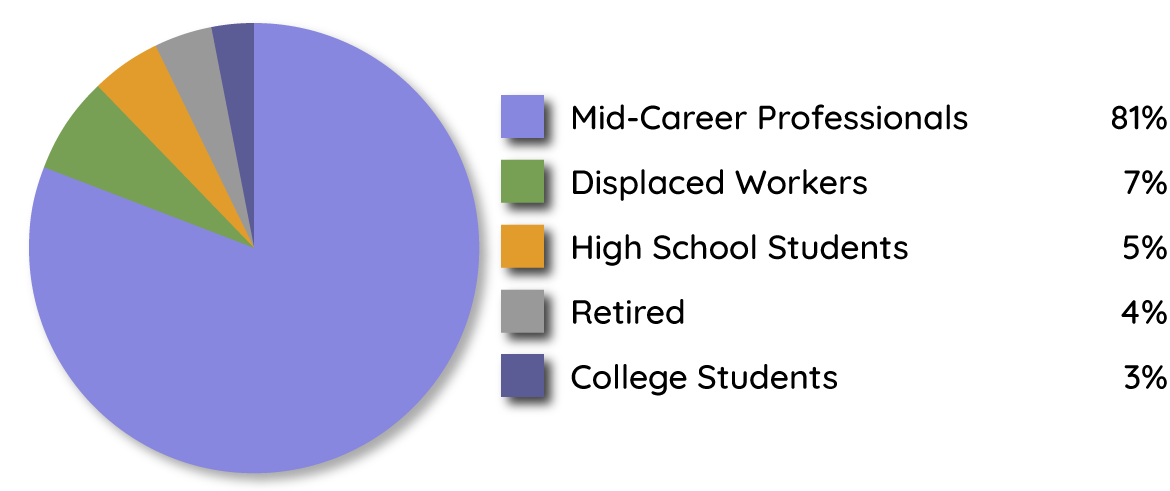 ABOUT STARTUP ALLEGHENIES

Startup Alleghenies is on a mission to bring greater economic vitality to the region by creating an ecosystem for success that recruits and supports entrepreneurs. Launched in June 2017 by the Southern Alleghenies Planning and Development Commission (SAP&DC), Startup Alleghenies entrepreneurs are mentored by coaches who provide 360 support to help them navigate a vast network of partners at economic development groups, private organizations, investors and universities–all working together to bring talent, new businesses, and jobs to the region.
KEEP IN TOUCH.
HELP SPREAD THE WORD.
Whether you're starting a business or just thinking about it, a member of the media, an investor, or someone who cares about our region, learn more about what's going on to revitalize our region's reputation as a startupzone. Sign up to receive the latest insider information.
"I think we've probably hit peak Silicon Valley, and we need to figure out ways to have a more diverse, inclusive economy. We want the rust belt to become the startup belt."
–AOL Founder and Revolution CEO Steve Case, November 2017 on CNBC (see video)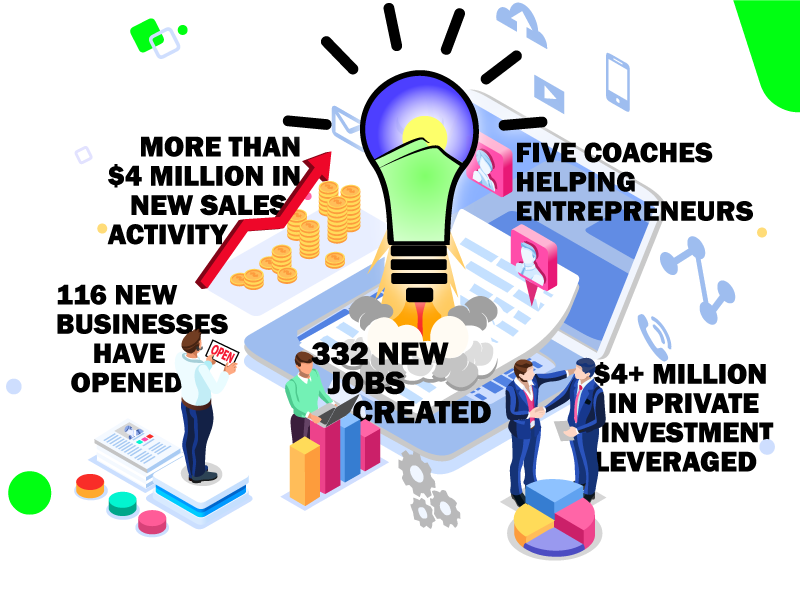 Our Entrepreneurs
Click on an entrepreneur to learn more: