Building a Startup Zone in the Southern Alleghenies
AssureTech Mobile App Makes Traveling with Allergies Safer and More Stress Free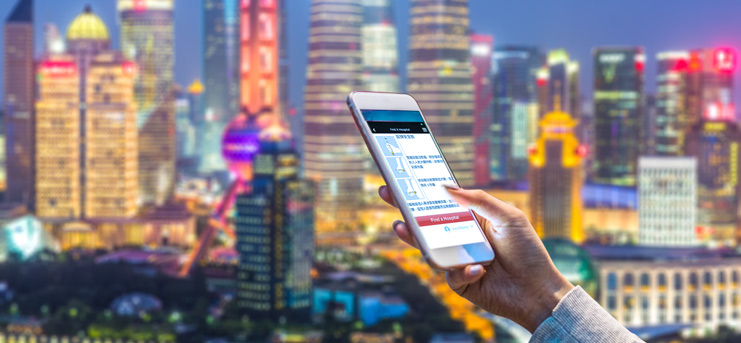 Thirty-two million Americans have food allergies. That's about one in ten adults and one in 13 kids. Traveling with a food allergy, especially abroad, can be exceptionally stressful –even dangerous–due to language barriers and variations in food preparation and regulations around the world.
That's why Joey DiGangi, a lifelong food allergy sufferer, founded AssureTech in 2017, while a student at Juniata College in Huntingdon, Pennsylvania. Joey's vision was to create a simple, yet highly effective solution for people with food allergies. The mobile App is compatible for OS or Android, and is available for free download on AssureTech's website, as well as the Apple App Store and Google Play.
"We knew from the beginning that Joey was the kind of innovative entrepreneur we are dedicated to supporting with everything the Startup Alleghenies extensive ecosystem has to offer," said Debbi Prosser, director business-development, Southern Alleghenies Planning and Development Commission (SAP&DC), the organization that launched Startup Alleghenies two years ago. "Not only was he committed to our region, he also wanted to build a business that helps others," Prosser added.
AssureTech digital tools and allergy management solutions were inspired by Joey's experiences, including a life-threatening allergic reaction while working in Taiwan. He worked closely, and received support from members of the allergy community, including experts like Kathlena, the Allergy Chef, and parents of children with food allergies, to create the AssureTech Mobile App.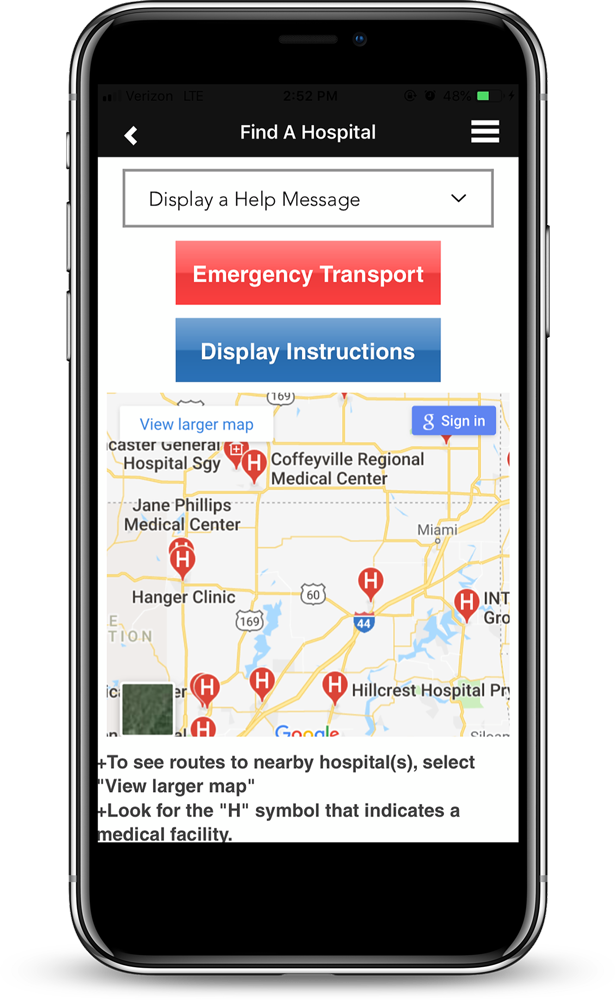 "Food allergies have been a part of my life since I was a kid," DiGangi explained," so I know what it's like to worry about ordering a meal outside of my home. I wanted to find a way to make traveling with food allergies safer and less stressful for adults, children and the parents of children with food allergies. Thanks to the support I received from Startup Alleghenies, the faculty at Juniata College's entrepreneurial incubator, and Ben Franklin Technology Partners, I've been able to create this App and make my dream a reality."
What can the AssureTech Mobile App provide for travelers with food allergies?
More effective translation of the top nine allergies in 30 languages. These allergies include peanuts, tree nuts, wheat/gluten, fish/shellfish, egg, sesame, dairy and soy.
Help locating a hospital in an emergency, and displaying a translated "help message"
Assistance calling an Uber where available
Sharing information about administering the EpiPen (if needed), by displaying instructions on how to use it for those who might be aiding in an emergency
According to expert, Kathlena, the Allergy Chef, "Joey has introduced a new way to travel with more peace of mind for people with food allergies."
Kathlena explained that the diagnosis rates of food allergies "exploded in 1997," and added, "Joey is a representative of those kids who grew up with food allergies and are now ready to step in and help provide solutions for the allergy community based on their own experiences."
The AssureTech website (https://www.assuretech-mobile-app.com) also is a great resource, offering a variety of allergy-related products, such as medical alert gear, an informative blog, and safe-to-eat foods, free of the most-common allergens in the Allergy Store.
Version 2.0 in the Works
DiGangi is actively working to develop at 2.0 version of the App with even more features. The EpiCenter, AssureTech's app in development, will aid people with severe food allergies by helping them notify emergency services, pre-designated emergency contact and get assistance finding a way to the hospital. The app will also translate over 137 different food allergy terms, using a patent-pending workflow to assist users when traveling abroad. The app will eventually sync with a physical device that attaches to the user's EpiPen or Auvi-Q, alerting him or her if they forget their auto-injector. The company is currently letting interested users sign up on their site to test the app before it is released to the app store to collect feedback. The planned launch of the app is later in 2019, with the physical device to be subsequently released.
If you're an entrepreneur ready to launch or grow your business, register today.
#StartRHRN  @startupallegh
ABOUT STARTUP ALLEGHENIES

Startup Alleghenies is on a mission to bring greater economic vitality to the region by creating an ecosystem for success that recruits and supports entrepreneurs. Launched in June 2017 by the Southern Alleghenies Planning and Development Commission (SAP&DC), Startup Alleghenies entrepreneurs are mentored by coaches who provide 360 support to help them navigate a vast network of partners at economic development groups, private organizations, investors and universities–all working together to bring talent, new businesses, and jobs to the region.
KEEP IN TOUCH.
HELP SPREAD THE WORD.
Whether you're starting a business or just thinking about it, a member of the media, an investor, or someone who cares about our region, learn more about what's going on to revitalize our region's reputation as a startupzone. Sign up to receive the latest insider information.
Our Entrepreneurs
Click on an entrepreneur to learn more:
FACTS AND FIGURES

Startup Alleghenies is celebrating its first year. Here are the highlights about our 211 enrolled and active Startup Alleghenies entrepreneurs in Blair, Cambria, and Somerset Counties.
What kind of business are they creating?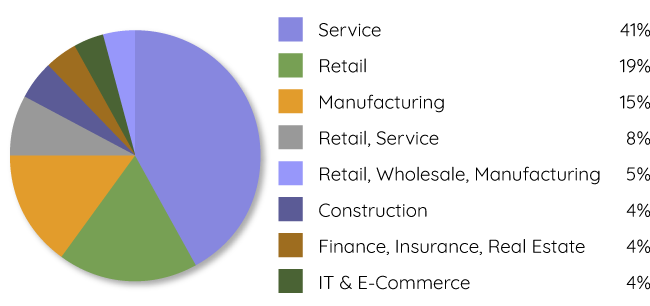 Where are the entrepreneurs coming from?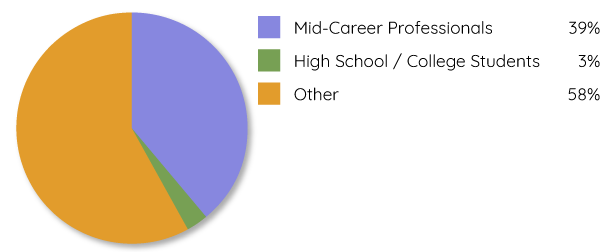 "I think we've probably hit peak Silicon Valley, and we need to figure out ways to have a more diverse, inclusive economy. We want the rust belt to become the startup belt."
–AOL Founder and Revolution CEO Steve Case, November 2017 on CNBC

(see video)