Meet Our Organizing Partners

Dedicated to Advancing Your Business and Our Region
Startup Alleghenies partners combine years of business, financial and marketing expertise with a unique collaborative spirit that will transform our region into the next great startup zone.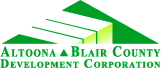 Altoona Blair County Economic Development Corporation (ABCD)
For more than 60 years ABCD has been a catalyst for business expansion through entrepreneurship in Blair County and through regional partnerships along the I-99 Innovation Corridor.
ABCD offers loans, including those from the Small Business Association program.  Their experienced staff helps connects entrepreneurs with incentives, grants, tax credits, loans or an optimal combination of these options. ABCD launched the #First Frontier program to showcase the benefits of living, working and building a business in the region.   For more information contact Entrepreneur Coach Richard Lasek @814-944-6113

Ben Franklin Technology Partners
For more than 31 years Ben Franklin has provided a variety of resources for early stage, technology-based firms and small manufacturers including funding, business and technical expertise, classroom training for entrepreneurs on what drives investor decision-making, and a network of innovative, expert resources to help entrepreneurs securing funding to go to market.  Programs include the Ben Franklin Venture Fund, the Ben Franklin Transformation Business Services Network, and the Ben Franklin Innovation Partners.  For more information, contact Portfolio Manager Jerry Hudson @ 814-242-3034

BOTTLE WORKS|Arts on 3rd Avenue
BOTTLE WORKS is a dynamic arts organization operating two cultural centers on Third Avenue in the historic cultural district of Cambria City. With two amazing facilities, BOTTLE WORKS has become Johnstown's community resource where artists can exhibit, create, teach and sell; musicians can perform; and visitors can explore and learn more about all facets of the creative arts.  In addition, the facilities are available for rental for special events, weddings, birthday parties, business meetings and other special functions. For more information, contact: Executive Director Laura Argenbright @ 814-535-2020.

Catalyst Space
Catalyst Space is an Open-Access workshop and incubator in downtown Altoona, Pa. with the necessary tools and resources to inspire the next generation, including state of the art advanced manufacturing capabilities, unique educational experiences, and an environment where anything is possible if you can imagine it.   Resources include: 3D Printers, Laser Cutters/Engravers, CNC, Screen Printing Press and Wood and Metal Working tools.
With a belief that our future depends on innovators, creative thinkers and entrepreneurs, Catalyst Space's experienced leaders set the stage for makerspaces, and has built lasting partnerships with the most cutting-edge businesses and educators at the top of their field. For more information contact: Andrew Wexler @ 814-201-2196.

The Community Foundation for the Alleghenies
Created in 1990 by a group of civic minded individuals, The Community Foundation for the Alleghenies recently sharpened its mission to generate even greater impact on the areas its serves, including Bedford, Cambria, Somerset and Indiana Counties.
An early supporter of Vision 2020, the Foundation also has several funds and grants available specifically for entrepreneurs with a goal of providing dreamers with the tools they need to succeed.
In 2017 the Foundation reported 5,287 donors, who contributed $9.4 million, and distributed $5M in grants and $550,000 in scholarships.  Applications for grants are taken online twice a year in January and August at cfalleghenies.org.
For more information, contact President and Executive Director Mike Kane at 814-536-7741.

Johnstown Area Regional Industries (JARI)
For 43 years, JARI has been helping entrepreneurs grown their business, break into new markets, improve efficiency and help advance employee capabilities in Cambria and Somerset Counties, primarily in the Greater Johnstown area.   JARI offers connections to the right people in government, commercial lending, equity investing, real estate and numerous collaborative partners at the regional, state and Federal levels.
In addition to a microloan program and the JARI growth fund, as the Cambria County Certified Economic Development arm, JARI can package Pennsylvania Industrial Development Authority (PIDA) loans for eligible businesses looking to create and retain full time jobs. For more information, contact Entrepreneur Coach Jose Otero @814-535-8675.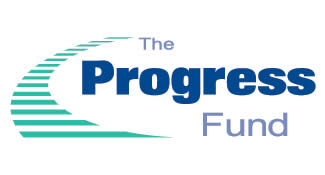 The Progress Fund
The Progress Fund, a non-profit community development financial institution, provides financing from $20,000 to $1 million and business advice to people who are starting, expanding or buying a small business or starting a new venture.  Funds can be used to restore and rehabilitate buildings, purchase inventory or equipment and for working capital. Its service area includes Pennsylvania, West Virginia and Maryland.
By encouraging job creation, historic preservation, diverse business ownership, local agriculture and trail-based development the Progress Fund hopes to revitalize the regions it serves, including the Southern Alleghenies. For more information, call their main office @724-216-9160.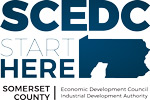 Somerset County Economic Development Council (SCDEC)
For 60 years member-based SCDEC has been promoting economic development and job creation for all of Somerset County by attracting new companies, expanding existing businesses and retaining, growing and attracting jobs, income and wealth in Somerset County.
SCEDC support includes economic incentives and loans, as well as tax credits, such as the Keystone Opportunity Zone (KOZ) and the Job Creation Tax Credit (JCTC).  Loan programs include: Small Business First Fund, Waters Economic Development Fund (EDF), Micro loan funds, including the Somerset County Tourism Revolving Loan, the Machinery and Equipment Loan Fund (MELF), Next Generation Farmer and the Pennsylvania Industrial Development Authority (PIDA) funds.   For more information, Executive Director – Josh Miller @ 814-445-9655.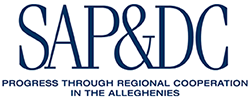 The Southern Alleghenies Workforce Development Board
Workforce Development services are provided by the Southern Alleghenies Planning and Development Commission (SAP&DC) through a Commonwealth of Pennsylvania-wide system under the auspices of the Department of Labor and Industry.  For SAP&DC, the policy arm of this effort is The Southern Alleghenies Workforce Development Board (SAWDB).  A public/private membership body, appointed by the region's County Commissioners (local elected officials) the SAWDB is charged with determining workforce services most appropriate in the region it serves. All client services are provided under sub-contracts with other community-based providers operating in the region's "Career Links".  These are one-stop centers where both individuals and employers may access services.   For more information about SAWDB, contact: Susan Whister @ 814-949-6507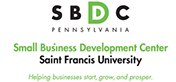 St. Francis University Small Business Development Center (SBDC)
The SBDC at St. Francis has been a key player in economic development by helping businesses start, grow and prosper in six Southern Allegheny counties since 1979.  Their "one stop shop" approach to supporting entrepreneurs includes a range of services for new and emerging businesses, such as business plan creation, education, market analysis, industry research, financial analysis and personal consultation.  Funding is provided by the Commonwealth of Pennsylvania through the Department of Commerce and in cooperation with the US Small Business Association. For more information, contact the SBDC @ 814-472-3200.