BLAIR COUNTY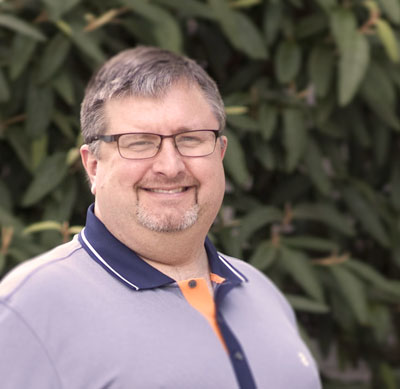 Richard Lasek
I am the Manager of Loan Servicing and Entrepreneurial Development at the Altoona-Blair County Development Corporation.  With more than 13 years of commercial banking and economic development experience, I am here to help get your ideas to the market.
My background includes over 10 years as a commercial loan analyst, underwriter & small business lender with FNB Corporation, a $30 billion regional bank.  My economic development experience includes serving as Assistant Director of Huntingdon County Business & Industry, where I managed accounting and oversaw the various business lending programs for the agency.
Growing up in Meadville, PA, I attended Allegheny College, where I received a Bachelor of Science degree in Economics and a minor in Computer Science.  I moved to Blair County in 1992 and have made the area my second hometown.
I believe that how we live is as important as where we live.  It is my commitment to ensure that Blair County, our First Frontier, is a vibrant community, open to new ideas and opportunities.  My goal is to help entrepreneurs, so they can play their part in growing a community where we all prosper, and to create an environment where people want to live.  Our locally-born businesses employ more than 9,000 local-residents and contribute more than $100 million in economic impact each year.  The real key to economic development is through the support of local entrepreneurs and small businesses.
In my spare time, I enjoy rugby, good craft beer and hiking with my dog.
Cambria County Coach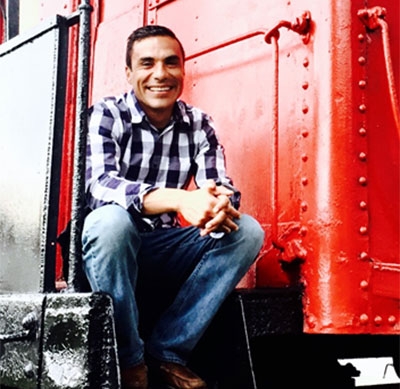 Jose Luis Otero
Born in Mexico City and raised in sunny San Diego, California, I had a wonderful childhood. Growing up in a diverse community that offered many opportunities at a young age allowed for me to experience the American dream from early on in life. I've lived in a variety of areas, but am glad to now call Johnstown, Pa home.
At a young age, I got my first job delivering newspapers. In high school, I had a supervisory role working for a major retail company. Throughout my college years, I gained experience in a number of jobs from washing dishes, cooking, working construction, and education. Working in various industries allowed for me to find my skills set, which is working with people. Since completing my B.A. in Business Management/ Economics, I've worked in the public relations, financial analysis, risk management, and health care sectors, and served as the District Director for a United States Member of Congress.
Midway through my career, I decided to return to school and pursue an MBA in Strategic Leadership. After completing my degree and graduating with honors, I've spent my time sharing my knowledge by volunteering in community service initiatives, working with Department of Defense contractors, financial institutions, school districts, law enforcement, non-profits, small and Fortune 500 companies all while mentoring our youth toward a sustainable and virtuous path. I am a firm believer that investing in our community and our children is a great Return on Investment (ROI). The ROI for developing and changing the lives of others in an impactful way is a future generation that is self- sufficient, makes smart decisions, and builds collaborative relationships. This creates a path toward a diverse, healthy and booming economy.
Serving a diverse population to help reach and exceed their business goals is another goal of mine. If you have a start-up company, facing adverse market conditions, financial distress, or looking to expand your existing business, please feel free to reach out to me so we can explore, develop and implement a purposeful/strategic framework that makes financial sense for a prosperous future.