Startup Alleghenies Celebrates World Entrepreneurs' Day
(Published in PGH TechFuse, August 14, 2018. PGH TechFuse is a media hub of the Pittsburgh Technology Council detailing its members and the region's tech ecosystem.)
Startup Alleghenies Celebrates World Entrepreneurs' Day on August 21 with more than 200 Registered Entrepreneurs in Cambria, Blair and Somerset Counties. Startup Alleghenies (www.StartRightHereRightNow.org ) is on a mission to create the next great startup zone in the Alleghenies. Since launching in June 2017, Startup Alleghenies has registered 211 entrepreneurs, with 142 of them taking the next step of enrolling with a Startup Alleghenies Coach to bring their big ideas to market.
"We have just completed a report at the close of our first year to see how well we achieved our primary goal of identifying, recruiting and supporting entrepreneurs in the three counties we serve, and World Entrepreneurs' Day seemed like a great time to share our results with our network of partners, entrepreneurs and generous funders," said Debbi Prosser, Director-Business Development, Southern Alleghenies Planning and Development Commission (SAP&DC).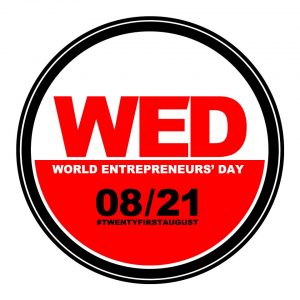 According to Prosser, the breakout of entrepreneurs by county from June 2017-June 2018 includes: Blair County – 74 registered and 52 enrolled; Cambria County – 77 registered and 53 enrolled; Somerset County – 60 registered and 37 enrolled. "And we're off to a great start for this year having just registered five more entrepreneurs," added Prosser.
In addition, the nonprofit organization has played a key role in the creation of nine co-working spaces in the Alleghenies (Altoona, Johnstown and Somerset) designed specifically for entrepreneurs, to provide the physical resources needed to launch their business. "These spaces also provide an excellent environment for collaboration and networking," added Prosser.
In Johnstown, entrepreneur spaces that are part of the Startup Alleghenies ecosystem include: the JARI Center for Business Development (www.jari.com ), 814 WORX (www.814worx.com ), BOTTLE WORKS (www.bottleworks.org ), Center for Metal Arts (www.centerformetalarts.com ), Field to Fork Agricultural Incubator (https://cfalleghenies.org/commercial-kitchen-for-farmers-foodies/), and scheduled to open soon, Creator Square (www.creatorsquarejohnstown.com ). Catalyst Space(www.catalystpace.org ) and the Hite Family Launchbox for Innovation (https://altoona.psu.edu/tags/hite-family-launchbox-innovation) are located in Altoona, with the newest addition, Uptown Works (www.uptownwork.co ) located in Somerset, Pa.
The report also provides information about areas in which the enrolled entrepreneurs have chosen to launch their businesses. The top three areas include the service industry (41.58%), retail (18.81%), and manufacturing, including small-batch manufacturing (14.85%). Others are starting businesses in construction, finance, insurance, real estate, family entertainment, therapy, hospitality, IT/eCommerce and cleaning service. A full breakout of industry by percentage of those enrolled is available at www.StartRightHereRightNow.org
While many of the entrepreneurs chose not to disclose their current "life stage," of those who did share this information, the largest group self-reporting are mid-career professionals (38.56%). The report revealed that high school and college age students in the region (3.27%) also are engaging in entrepreneurial activity.
Anyone thinking about starting or growing a business, or looking to explore what is needed to take an idea to market, can learn more about the Startup Alleghenies entrepreneur Coach in their county or register directly for support on Startup Alleghenies' Website: www.StartRightHereRightNow.org.