DelGrosso Foods: From sauce sold in an Altoona cafe to worldwide sales
by Joyce Gannon, Pittsburgh Post-Gazette, June 8th, 2018
Like all of his 22 cousins on his father's side, Michael DelGrosso grew up working at the family's amusement park near Altoona.
At age 10, he wiped tables and picked up trash; as a teen, he operated the rides.
Occasionally, he was drafted to help out at the family's pasta and pizza sauce factory nearby.
But once he graduated from high school, Mr. DelGrosso figured his days of involvement in the companies founded by his grandparents were over.
"With how big the family got, they impressed upon us to do our own thing because there weren't enough jobs for everybody," Mr. DelGrosso said.
He took that advice and studied economics at the U.S. Naval Academy, served a couple years in the Navy, earned his MBA at the University of Michigan, and found a career in management consulting with big firms Accenture and Booz Allen Hamilton.
Then an urge to run for public office brought him back to his Blair County hometown.
After mounting but losing a close primary election challenge to U.S. Rep. Bill Shuster in 2004, family members asked him to consider joining DelGrosso Foods to help lead a new sales effort.
With a baby on the way, Mr. DelGrosso and his wife, who's from Cresson, Cambria County, made the move back.
"It was the biggest transition in my life and a little daunting," said Mr. DelGrosso, now 48 and vice president, global sales and marketing, at DelGrosso Foods.
On Thursday, he told the story of his family's enterprises as the keynote speaker for Duquesne University's Entrepreneur's Growth and Networking Conference. About 300 people were registered for the 20th annual event held on the university's campus, Uptown.
Mary McKinney, director of the university's Small Business Development Center, which hosts the event, said while the conference has a strong focus on helping attendees learn how to use technology and other tools to grow their businesses, it added a personal networking component several years ago.
"That's how business is really done in the end," she said. "Since the demise of the steel industry, Pittsburgh has had an edge in understanding that entrepreneurship is critical to our region."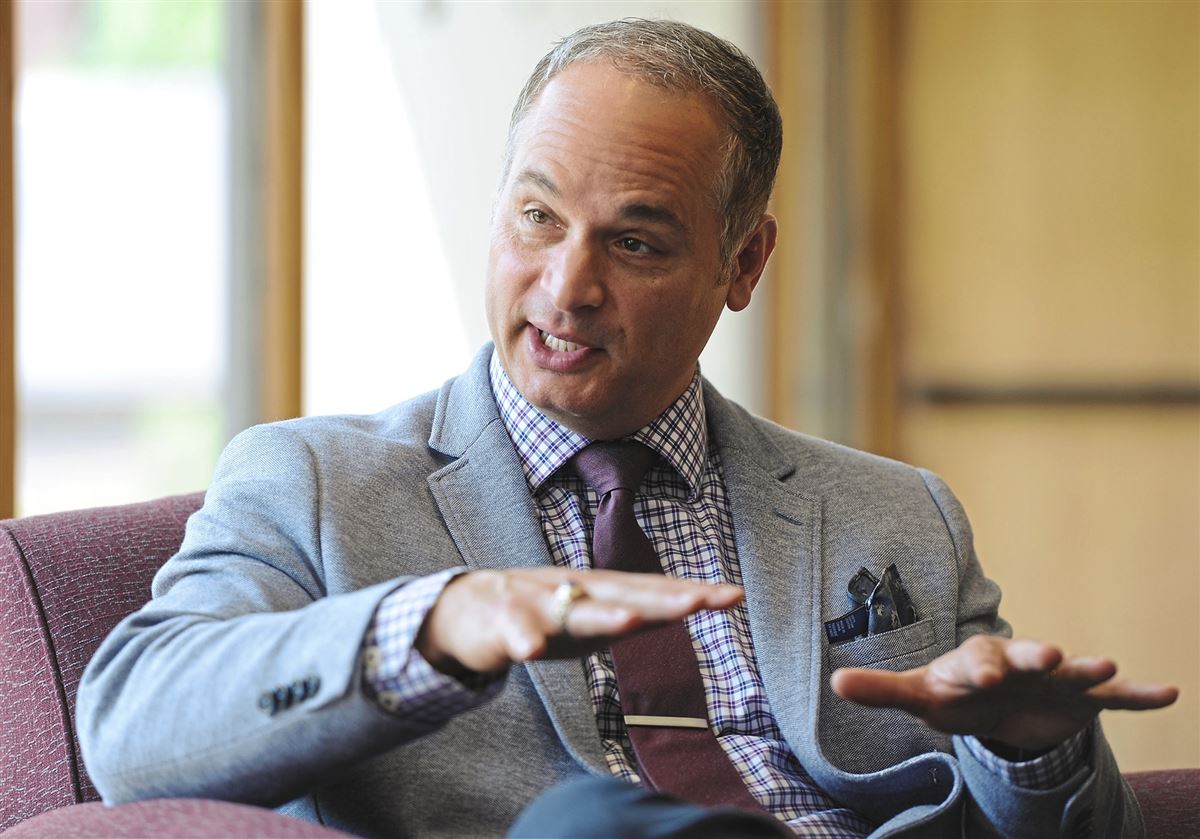 DelGrosso Foods got its start in the 1940s when Mr. DelGrosso's grandparents, Ferdinand and Mafalda DelGrosso, better known as Fred and Murf, were running a small cafe and decided to sell customers their Italian pasta sauce made with a recipe from Murf's mother.
In 1946, Fred DelGrosso sold the cafe and bought the amusement park in Tipton, where they produced the first cans of DelGrosso sauce for commercial sale in a garage on the park property.
About the only competing brands for sale in stores at the time were Ragu and Chef Boyardee.
Their seven children helped with production, and by the mid-1970s, DelGrosso sauces were distributed in stores as far west as Pittsburgh.
Former Pittsburgh Steeler Franco Harris helped promote the product in broadcast commercials.
When a production plant was built in 1979, DelGrosso Foods switched from cans to glass jars.
The expansion "was a big gamble" and initially didn't pay off, Michael DelGrosso said.
Mired in debt, the family was forced to sell off other assets to stay afloat. The business rebounded after it won a contract from national grocery chain A&P, now out of business, to produce its private label sauce brands.
It continues to make private label brands for other supermarket chains, he said.
By the time Mr. DelGrosso returned to oversee sales and marketing, DelGrosso was a recognized regional brand but, "I wanted it to go to the next level," he said.
He saw premium sauces as a retail niche DelGrosso might penetrate and figured by focusing on its family name and family recipes, the company had a shot to differentiate from other specialty sauces that sell for $5 or more per jar.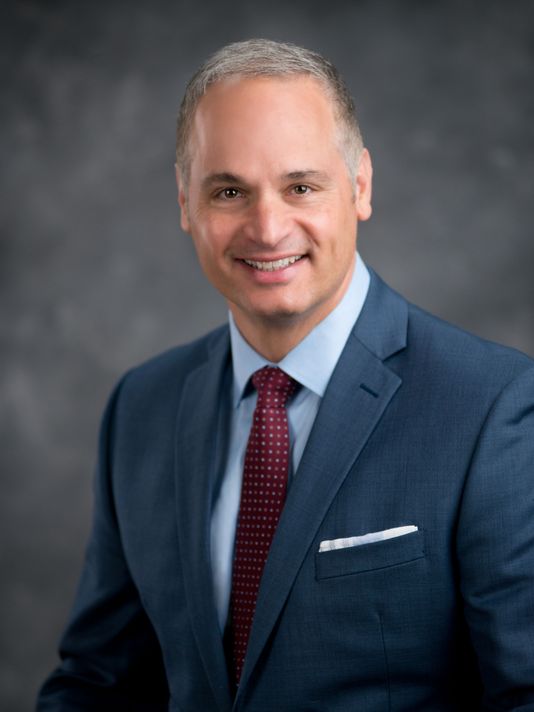 Thus was born the La Famiglia DelGrosso line, which includes varieties such as Aunt Mary Ann's Sunday Marinara, Uncle Fred's Fireworks Sauce and Uncle Joe's Vodka Celebration.
Each sauce label features a story about that family member.
"We have a great cast of characters. We just needed to tell their stories," Mr. DelGrosso said.
Ingredients include whole-peeled imported Italian tomatoes and imported olive oils.
After its debut, the line — which Mr. DelGrosso acknowledged targets "rich foodie moms" — got picked up almost immediately by Florida-based Publix Super Markets and several chains in New York.
He asked family members to help market it by staffing demos at food trade shows and food and wine festivals and by helping him to personally deliver gift bags with sample sauces to consumers in neighborhoods near stores that carried it.
Now La Famiglia is distributed nationally and is the sixth best-selling premium sauce brand out of close to 100 sold in the U.S., Mr. DelGrosso said.
He is also pushing international sales. DelGrosso has distributors in Japan, South Korea, Singapore, the Philippines and the United Arab Emirates.
Besides its specialty premium line and traditional pasta and pizza sauces, DelGrosso has expanded to organic pasta sauces, a Sloppy Joe sauce, salsas and frozen meatballs.
Its traditional sauces are sold in the Pittsburgh region at Giant Eagle and Shop 'N Save supermarkets.
The amusement park has grown, too, and now features water rides with Italian themes.
The most challenging aspect of his job, said Mr. DelGrosso, is traveling — he was away from home 160 nights last year.
The fun part is promoting the people and food he grew up with.
"I talk about my family for a living and talk about what makes us unique," he said. "I only have to include the good things."