Tech Stars' Chris Heivly Talks to TechVibe Radio
Jonathan Kersting, TechVibe Radio | [Read and listen to the original post here]
TechVibe Radio airs every Friday night at 7 on KDKA 1020 AM in Pittsburgh about the pacesetters in Pittsburgh's technology and entrepreneurial communities.
Chris Heivly is one of the nation's leading experts in how to turn startups into multimillion-dollar companies. At a time when the nation's economy is shifting from a reliance on large corporations to smaller, more innovative organizations, he has been dubbed the "The Startup Whisperer."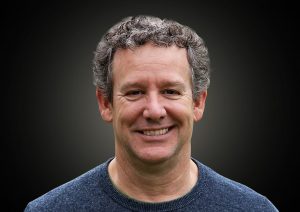 For over 30 years, Heivly has worked at the highest levels for some of the world's most recognized brands, including MapQuest, which was sold to AOL for $1.2 billion; Rand McNally, the world's largest map publisher; and Accenture, the largest multinational management consulting, technology services, and outsourcing company on the planet. He has also personally directed over $75 million in investment capital on behalf of these and other companies.
Heivly currently serves as one of two managing directors of The Startup Factory, the largest seed investment firm in the Southeast. Under his leadership, the firm has made 35 investments in just three years in emerging technology companies. More than 60 percent of TSF's portfolio has gone on to raise follow-on capital, more than double the industry average for similar investment programs.
Chris recently joined Techstars, the world's largest ecosystem that helps entrepreneurs build great businesses, to develop a new set of products and services focused on helping startup communities grow. This role leverages Heivly's experience in building the Raleigh/Durham ecosystem with the expertise of Brad Feld (Foundry Group & Startup Communities) and the Techstars staff.
Heivly spoke at the Startup Alleghenies' Right Here. Right Now. Thought Leader Summit on Entrepreneurship to bring his perspective on growing entrepreneurship in communities from Lima, Peru to Johnstown, PA. Heivly talked to TechVibe Radio before he jumped on stage for his presentation.
Find out what he had to say!